OUR
ENGAGEMENT
December 13, 2003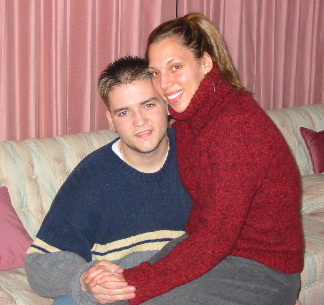 Dave and Brandi met while they were both attending
Kutztown University. Dave played baseball for the
Golden Bears and Brandi played softball.
They met during Spring Training in Georgia, 2001.
And they have been together ever since!
Dave asked Brandi to marry him
on her graduation day, December 13, 2003.
All of us were glad that she said,"YES!"
WELCOME TO "THE RODECREW", Brandi!
WE LOVE YA!!


NATIVE AMERICAN BUTTERFLY LEGEND

If anyone desires a wish to come true they must first
capture a butterfly and whisper their wish to it.

Since a butterfly can make no sound,
the butterfly can not reveal the wish to anyone
but the Great Spirit who hears and sees all.

In gratitude for giving the beautiful butterfly its freedom,
the Great Spirit always grants the wish.

So, according to legend,
by making a wish and giving the butterfly its freedom,
the wish will be taken to the heavens and be granted.

.....We will Gather On Dave and Brandi's Wedding Day to bestow
our Best Wishes to this Couple.
We will set these Butterflies Free in Trust that all our Wishes are Granted.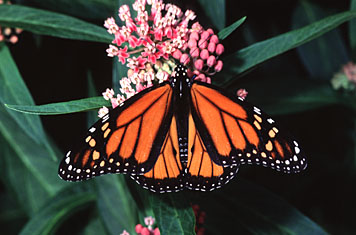 OUR WEDDING
ALBUM #1
ALBUM #2


BACK TO OUR HOMEPAGE
An Irish Butterfly Blessing

May the wings of the butterfly kiss the sun
And find your shoulder to light on...
To bring you luck, happiness and riches...
Today, tomorrow and beyond.



PLAYING
"COULD I HAVE THIS DANCE" BY: ANNE MURRAY

Iíll always remember that magic moment
When I held you close to me
As we moved together, I knew forever
Youíre all Iíll ever need.

Could I have this dance for the rest of my life
Would you be my partner every night
When weíre together it feels so right
Could I have this dance for the rest of my life